source: https://www.growthmarketingpro.com/enneagram-personality-test/
The 9 Enneagram Personality Types
There are lots of images on the internet that describe the 9 enneagram personality types. I'm going to share a few with you because they are each helpful in different ways.
In the image below, the bolded word is the most defining feature of the personality type and the words below it are their "flaws" or "pitfalls".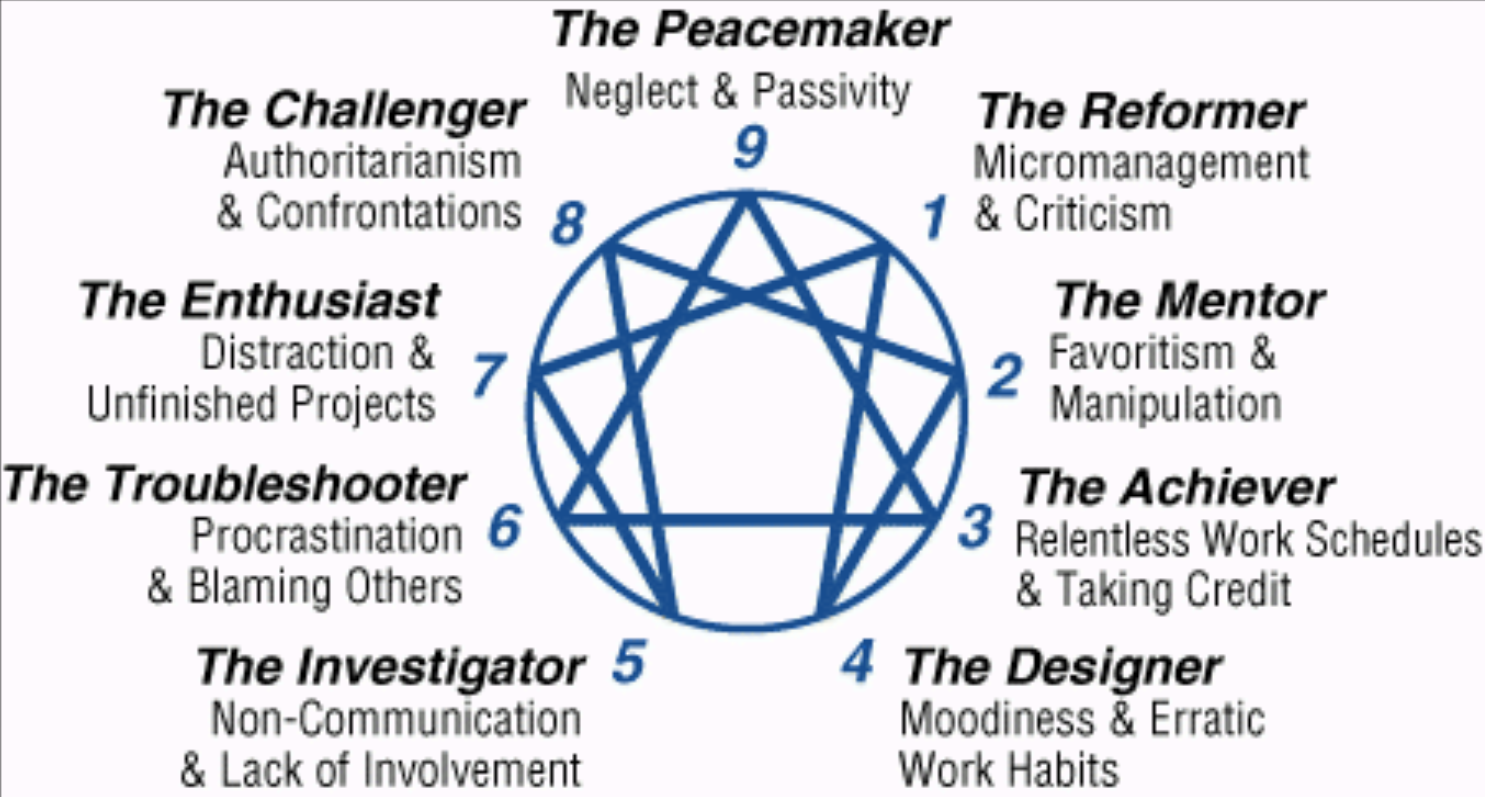 The image below provides a bit of a cartoon visual representation of each enneagram personality type.
The image below goes into a bit more depth about each personality type, describing where their attention and energy is naturally drawn to.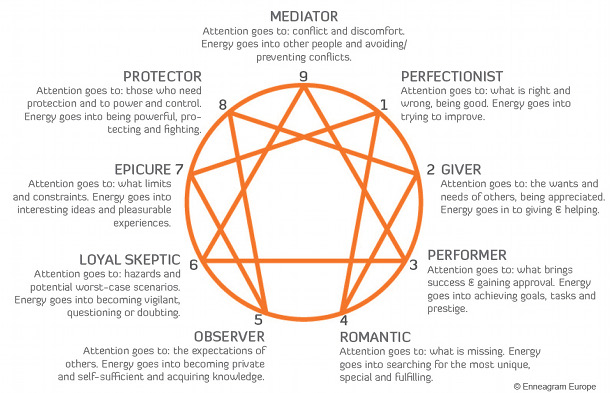 The image below is a map that breaks the personality types down into 3 "personality styles"- Doing, Relating, and Feeling. It discusses the motivations behind personality types in each of the 3 groups.

This chart from Wikipedia breaks down each personality type by their basic fear, desires, temptation, vices, virtues & more.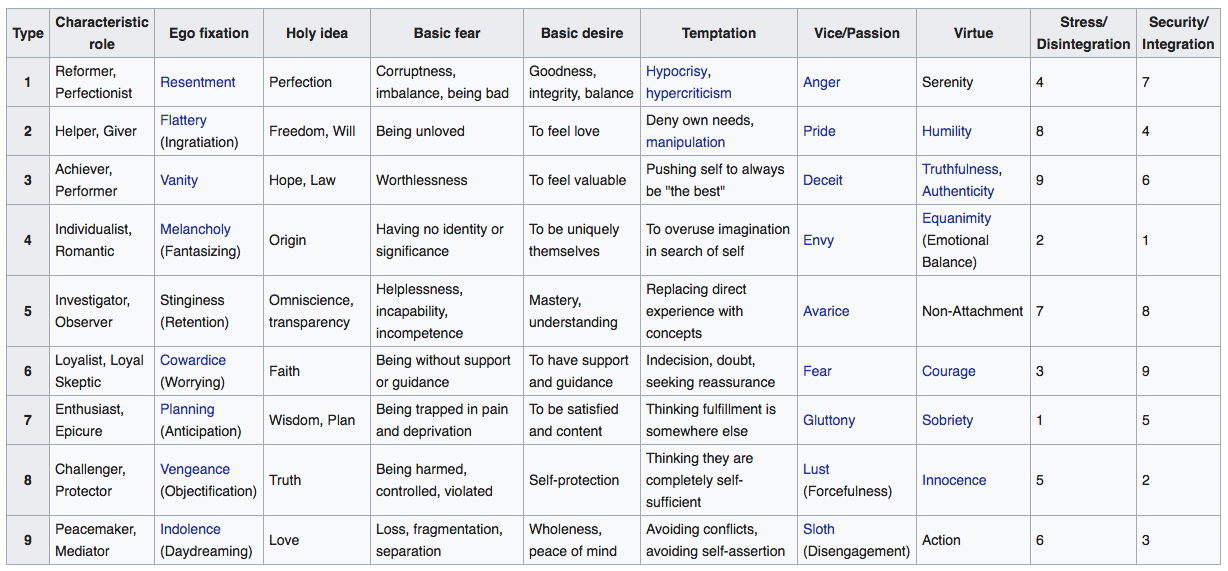 What's your number? The Enneagram personality types
The Enneagram Institute is the site where I read about all of the personality types in detail. I've pulled a brief summary of each personality type below.
Read through this list of each personality type to discover which one most closely resonates with you.